Quality, research and innovation are the pillars on which Euroscope's business is founded, a leading company in brooms, mops and household products manufacturing. The story of this modern company reality began more than twenty years ago, in 1989,
when Mr and Mrs Montalto founded Sicilscope. Their experience and the Know-how achieved in all those years contributed to the
birth, in 1997, of a modern and organized Euroscope, a new and thriving company oriented towards new markets and intent to affirm the quality of its own products all over Italy and beyond the national borders. 2003 marked a further turning point in the story of the company, when the sons Salvo and Paolo Montalto became integral part of the company as sales managers and administrators.
The company is directly responsible for the choice of the raw materials, the production, packaging and merchandising of items. Established on a spacious manufacturing plant (4000 mq), the company possesses a wide network of sale agents and an efficient truck fleet that assure a capillary and accurate delivery all over the national territory. Euroscope's products are available in several supermarket chains and DIY, detergent and houseware shops.
In more than 25 years of activity, our Company has successfully overcome several difficult periods caused by the economical instabilty of the international market. This has been made possible thanks to the efforts of the shareholders who have been able, in the long run, to maintain high levels of products quality and a high attention towards all customers' demands. In the last few years the Company has begun to manufacture with private label for well-known brands of GDO's, DO's and importers.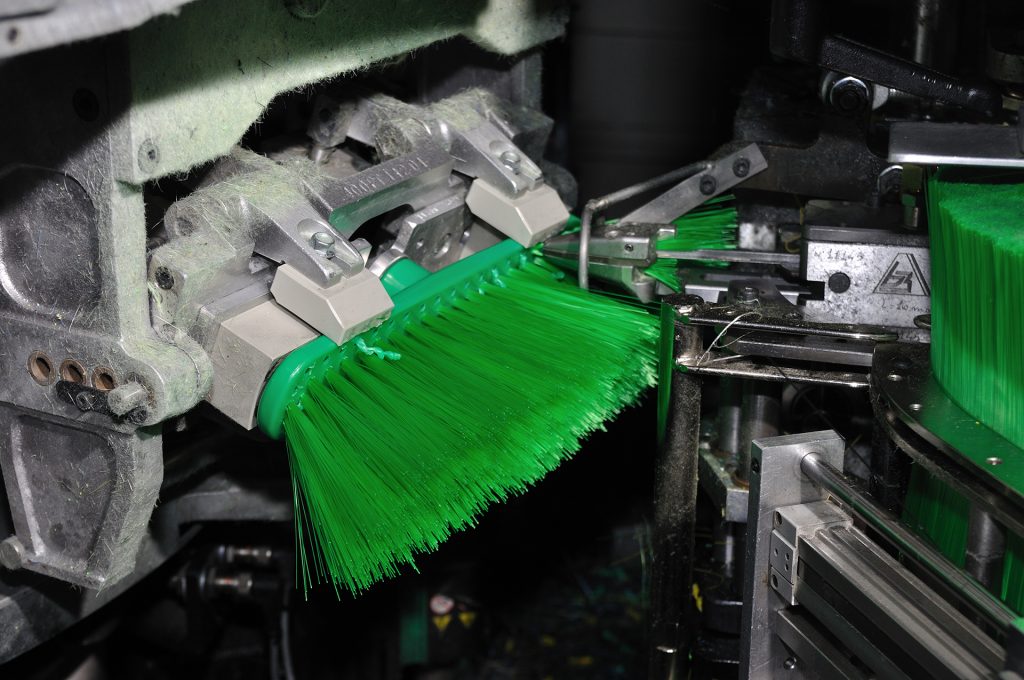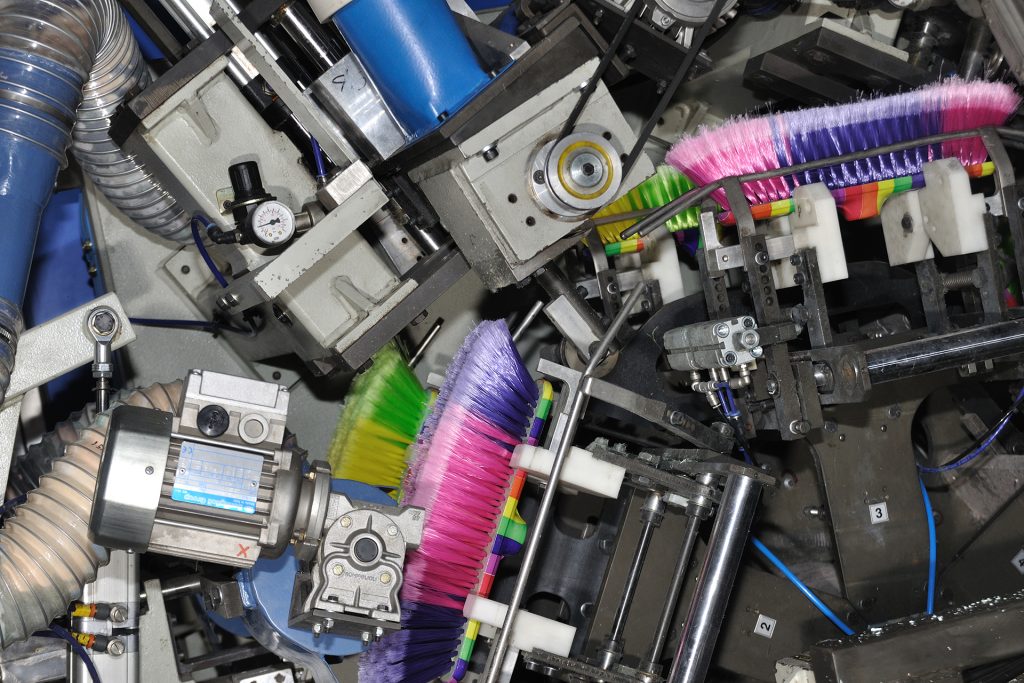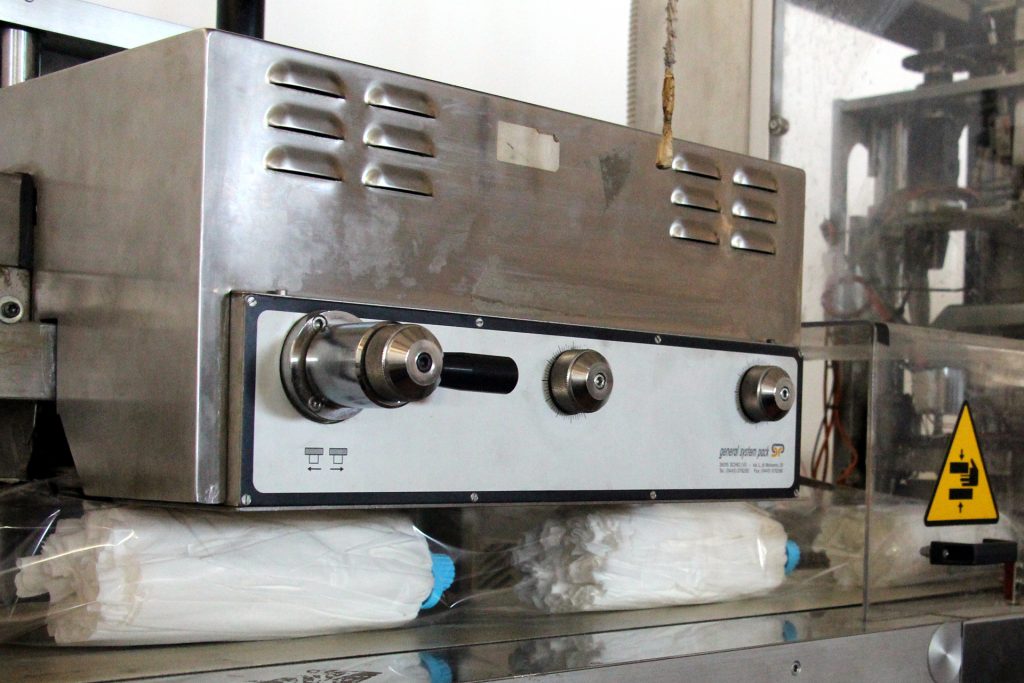 Euroscope manufactures indoor and outdoor brooms and other household products such as mops, clothes, scrubbing deck brushes, and accessories such as handles, dustpans and buckets. Passion for quality and commercial initiative, materialize items made with refined materials, entirely "Made Italy", obtained thanks to the great care and the constant monitoring, planning and functioning of the company machineries. In fact, the manufacturing plant is equipped with many electronic and robotic machineries for the production of different items. In all these years, the constant evolution has meant a ceaseless growing of the new technology and the company Know-how, often in unfavourable market conditions. In the future Euroscope will involve itself in the research of new products that meet the needs and the taste of a more and increasing number of customers.
The Company has also purchased a new type of machinery allowing the production of continuous-threaded mops, enriching its range with great microfiber, cotton and spunlace mops.
Euroscope's manufacturing consists in:
• Indoor brooms.
• Outdoor brooms.
• Scrubbing deck brushes.
• Mops.
• Accessories (buckets, clothes, dustapans, handles).